Mehmet Ali Sanlıkol & Whatsnext?

"A true fusion of jazz and folkloric Turkish language and colors"
THE BOSTON GLOBE
"Mehmet combines musical aspects of his native Turkish culture with first-rate big band arranging. It's quite entertaining for the listener and on
the highest level, musically speaking."
Dave Liebman (DownBeat interview)
New single featuring Anat Cohen from the upcoming album "TURKISH HIPSTER" is out!
Composed by Mehmet Ali Sanlıkol — now available on ALL streaming platforms and Bandcamp: https://dunya.bandcamp.com 
Video directed and edited by Mehmet Ali Sanlıkol
---
Commissioned by NEA Jazz Master Dave Liebman "The Rise Up: Stories of Strife, Struggle and Inspiration" is an extended composition that combines traditional Turkish instruments and voices with the jazz language in a cosmopolitan and an internalized fashion.
Sanlıkol has been saddened and personally affected by the recent political turmoil and malignant stereotyping of Muslims and minority communities in the US lately. As a result, he decided to construct this piece around three episodes from Middle Eastern history which chronicle dark and traumatic events followed by human inspiration and/or transcendental creation in order to demonstrate my belief and hope that we, humanity will rise up and above these difficult times too… Not in a million years did he think that this message, central to this composition, will become relevant now during the COVID-19 pandemic and the Black Lives Matter protests! Nevertheless, Sanlıkol's position remains: "I am certain that we will rise up once again and manage to inspire generations to come."
Listen to/Purchase "The Rise Up" here!
Click here to listen to a story on Mehmet Ali Sanlıkol & Whatsnext? on WBUR!
---
Mehmet Ali Sanlıkol released his critically-acclaimed first album with his unique jazz orchestra/combo, Whatsnext? in 2014. This self-titled album was was followed by "Resolution" featuring Anat Cohen, Dave Liebman, Tiger Okoshi and Antonio Sanchez in 2016. Sanlıkol pairs Turkish instruments such as zurna (double reed wind), ney(end-blown flute), kös (large kettledrums) and nekkare (small kettledrums) with the jazz orchestra/combo to perform his Turkish music-influenced compositions, in which Turkish makam (mode) and usul (rhythmic cycles) are intertwined with contemporary jazz as well as film noir influenced music. Lately, Sanlıkol adds a new discovery to his already eclectic instrumentation: a Continuum Fingerboard, which is a flat-surfaced synthesizer that allows him to play the characteristic Middle Eastern microtones and ornamentations unavailable to him on a standard keyboard.
Listen to/Purchase "Resolution" here.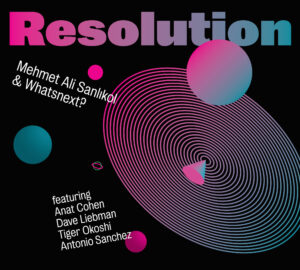 Listen to/Purchase the self-titled first album here.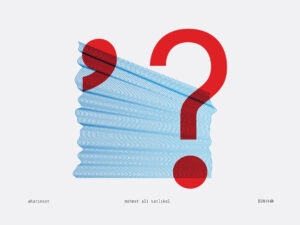 "The music on Resolution is delightfully accessible thanks to Istanbul-born Sanlıkol's earnest and eager pursuit of the threads that connect the traditional music of his homeland with American jazz, funk and r&b"
DOWNBEAT Magazine