Mehmet Ali Sanlkol & Whatsnext?

"The music on Resolution is delightfully accessible thanks to Istanbul-born Sanlıkol's earnest and eager pursuit of the threads that connect the traditional music of his homeland with American jazz, funk and r&b"
DOWNBEAT Magazine
"A true fusion of jazz and folkloric Turkish language and colors"
THE BOSTON GLOBE
"…bold and refreshing in its own way and well worth hearing"
ALL ABOUT JAZZ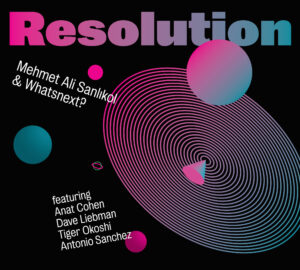 click here to order on iTunes
click here to order on Bandcamp
click here to watch the video of "The Turkish 2nd Line" featuring Anat Cohen
Mehmet Ali Sanlıkol & Whatsnext? just released their new jazz orchestra album featuring guest artists Anat Cohen, Dave Liebman, Tiger Okoshi and Antonio Sanchez. Whatsnext? performs Sanlıkol's compositions which seek to create a sophisticated and cosmopolitan synthesis incorporating elements of Turkish, European and American musical traditions.
Click here to listen to a story on Mehmet Ali Sanlıkol & Whatsnext? on WBUR!
Mehmet Ali Sanlıkol released his critically-acclaimed first album with his unique jazz orchestra/combo, Whatsnext? in 2014. This self-titled album was listed by JAZZIZ among their Top 10 of Critics' Choice 2014. They are now following up with "Resolution" featuring Anat Cohen, Dave Liebman, Tiger Okoshi and Antonio Sanchez, which is listed at the top of DownBeat magazine's September 2016 picks. Sanlıkol pairs Turkish instruments such as zurna (double reed wind), ney(end-blown flute), kös (large kettledrums) and nekkare (small kettledrums) with the jazz orchestra/combo to perform his Turkish music-influenced compositions, in which Turkish makam (mode) and usul (rhythmic cycles) are intertwined with contemporary jazz as well as film noir influenced music. Lately, Sanlıkol adds a new discovery to his already eclectic instrumentation: a Continuum Fingerboard, which is a flat-surfaced synthesizer that allows him to play the characteristic Middle Eastern microtones and ornamentations unavailable to him on a standard keyboard.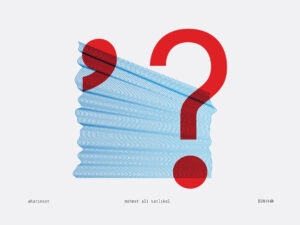 Listen to/Purchase the self-titled first album here.